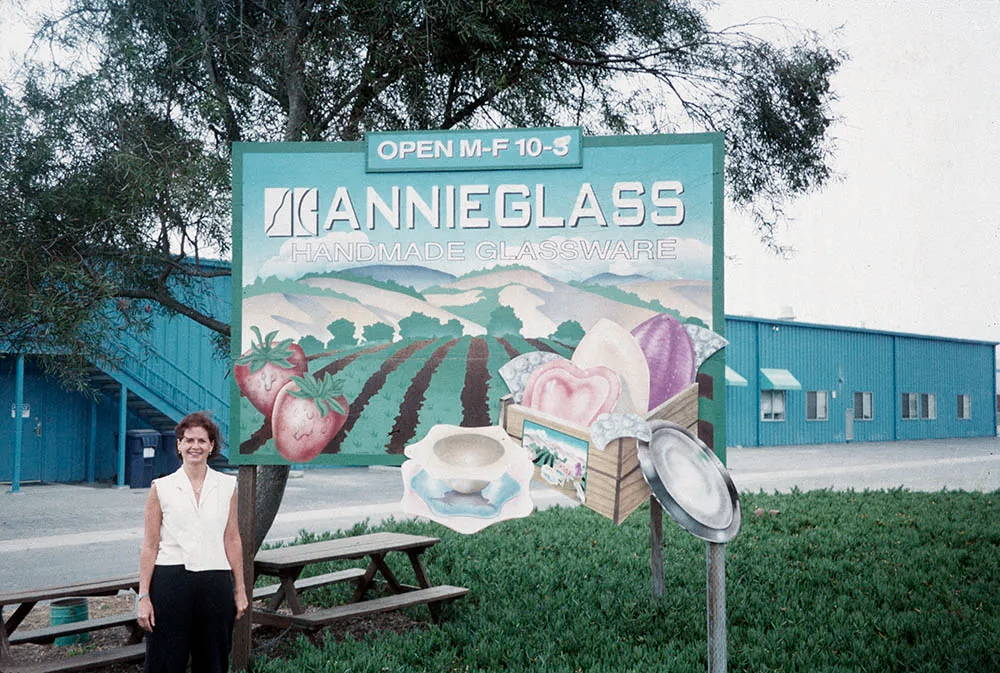 From humble beginnings in Annie's guest room, Annieglass began production in 1983 with the introduction of Roman Antique. In 1996 she expanded operations and bought a building surrounded by agricultural lands near Monterey, Ca.. She built a large glass studio which currently houses over 35 kilns and a showroom. Close proximity to Silicon Valley and curiosity have led her to implement technological improvements to glassmaking that vastly improve the range of design possibilities. A team of dedicated longtime artisans helped build Annieglass into a fine American brand.


Known for quality and excellent customer service, it is handcrafted entirely in the U.S. and Savvy independent buyers were some of the first to purchase. Many of them continue to sell Annieglass across the nation at fine department stores, specialty gift and jewelry stores, and online.

Annieglass has felt the increasing pressure every year to move the production offshore and to expand production to include other media, but glass is what we are passionate about. It is what we as a group work on every day perfecting, and experimenting. New collections and line extensions are introduced twice a year in the Dallas and Atlanta gift shows.